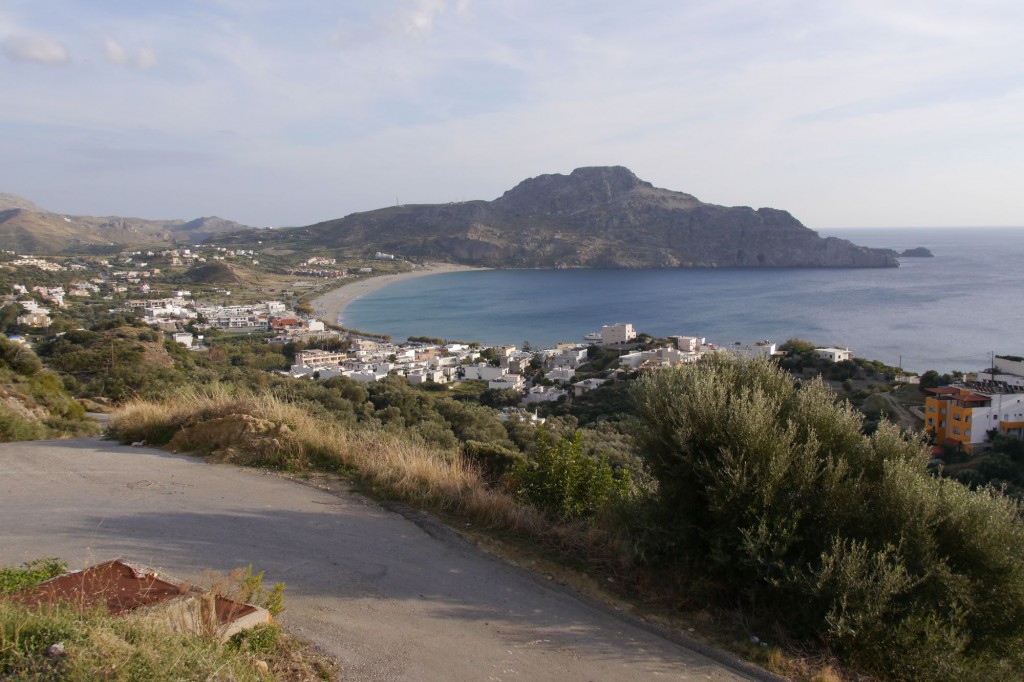 The Paligremnon is the part of Cape Kakomouri, also called Cape Psarela, which connects to the end of Plakias Bay with the steep rock and further west the two holes as the most striking feature.
What the two holes are all about is described in the post about the Settlement of Plakias .

In a year-long struggle against a construction site that had started to build a 7-room cave hotel above the cliff (the excavation can still be seen there), the resistance movement was recently successful and the existing building permit was revoked.
The area is now to be designated as a protected landscape, which includes an effective protection of natural elements (special geomorphological, ecological, scientific, aesthetic and cultural value) and which leads to the conservation of natural processes and the protection of natural resources.
See the post in the blog part.

The Paligremnon is regularly visited by geology student groups to explore its geological uniqueness.